Tissue Therapies Limited operates with a partnership structure to optimise revenue, flexibility, control and minimise risk. We have partnered with established companies with proven track records. Short descriptions of these partners are provided below.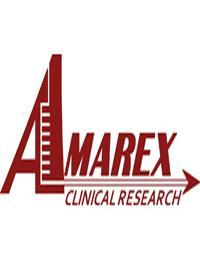 Amarex Clinical Research
Amarex is a Washington DC based, regulatory consulting and clinical trials CRO providing global services for accelerated product approvals for pharmaceuticals, biologics, medical devices, and diagnostics. To learn more please visit www.amarexcro.com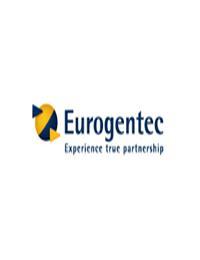 Eurogentec
Eurogentec is a GMP accredited manufacturer of parenteral biologics. Eurogentec produce clinical trial material for all major markets and produce according to FDA and EMA requirements. As experts in the manufacturing of biologics from bacterial and yeast sources, Eurogentec offer significant know-how in high cell density fermentation, purification by refolding of inclusion bodies, isolation of periplasmic or extracellular secreted proteins, purification of intracellular soluble proteins as well as plasmid DNA production.To learn more please visit www.eurogentec.com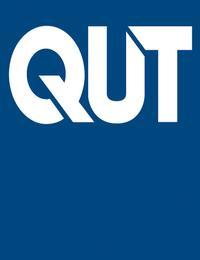 Queensland University of Technology
QUT is a leading Australian university with a global outlook. With more than 47,000 students, QUT is ranked by Times Higher Education as one of Australia's top universities under 50 years old and is the nation's fastest growing research university.
Based in Brisbane, QUT staff and students work and study in technology-rich, world-class precincts. The university's flagship Institute of Health and Biomedical Innovation is a technologically advanced, multi-disciplinary facility for hundreds of QUT researchers working to solve real-world health problems. To learn more please visit
www.qut.edu.au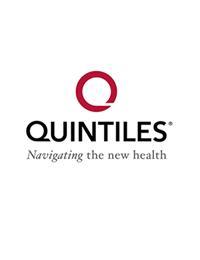 Quintiles
Quintiles is the only fully integrated biopharmaceutical services company offering clinical, commercial, consulting and capital solutions worldwide. Our network of more than 25,000 professionals in 60 countries has an eye on the future while delivering results today with an unwavering commitment to patients, safety and ethics. Quintiles helps biopharmaceutical companies develop and commercialize products to improve and lengthen patients' lives while demonstrating value to stakeholders. Visit iqvia.com for more information.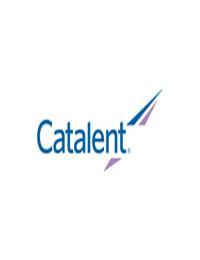 Catalent
Tissue Therapies has contracted Catalent to manufacture the VitroGro® ECM medical device.
From drug and biologic development services to delivery technologies to supply solutions, Catalent Pharma Solutions has the deepest expertise, the broadest offerings and the most unique technologies in the industry. With over 75 years of experience, Catalent helps customers get more molecules to market faster, enhance product performance, and provide superior, reliable manufacturing and packaging solutions. Catalent employs approximately 9,400 people at 29 facilities worldwide and in fiscal year 2011 generated more than $1.6 billion in annual revenue. Catalent is headquartered in Somerset, NJ. For more information, visit www.catalent.com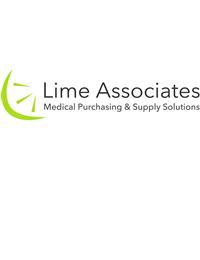 Lime Associates
Tissue Therapies has contracted Lime Associates as our purchasing and supply chain consultants adding value to our Movianto operations.
Lime associates are the only multidisciplinary team of Purchasing and Supply Chain consultants in the UK to provide strategic advice and hands on implementation exclusively to the health technology sector. We have built our reputation by delivering bespoke Purchasing, Supply Chain Management and Cost to Serve solutions. We pride ourselves on developing sustainable relationships with our clients.
For further information, please visit www.lime-associates.com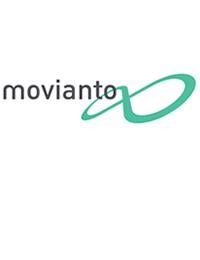 Movianto
Tissue Therapies has contracted Movianto to design a solution covering distribution, transport and handling of VitroGro®
Movianto is a logistics and transport solutions provider specialised in the pharmaceutical and healthcare industries. For each client, Movianto designs individual outsourcing logistics and transportation solutions, ensuring that products are managed, stored and transported efficiently through the supply chain.
A central IT platform further guarantees maximum transparency in real time. The Movianto Group is represented in 14 European countries. Over 600 clients place their trust in Movianto's 1,700 employees. For further information, please visit www.movianto.com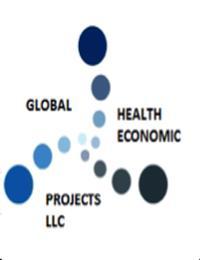 Global Health Economic Projects, LLC
Global Health Economic Projects is a limited liability company in the United States providing outcomes research and health economic consulting services to health care providers, pharmaceutical and device manufacturers around the globe. It is a privately owned company operated by its founder Ronald Shannon.
Mr. Shannon has advanced degrees in health economics and epidemiology including over 25 years' experience in industry and consulting and has led and contributed to a broad spectrum of successful projects, providing expertise and insight into prospective and retrospective outcomes research/health economic studies, patient reported outcomes research, and registry and clinical trial study design and operations. Mr. Shannon has significant experience in wound and skin care outcomes research and health economics through work at ConvaTec, A Bristol-Myers Squibb Company (13 Years) and client engagements (over 9 years) with Kinetic Concepts, Inc. (United States), Molnlycke Healthcare (Europe and United States), Hollister, Inc. (Global), Medline Industries, Inc. (United States), Wright Medical Technology, Inc. (North America), 3M Canada and others to name a few. He has additional experience in pharmacoeconomics through modeling and preparation of health technology assessments in areas of cardiology, diabetes, orthopedics, obesity, ophthalmology, infection control and asthma outcomes with the pharmaceutical industry.
Mr. Shannon has an international reputation, for the quality and independence of his research, which is safeguarded through an Editorial Board. His specialty is work in wound and skin care where he is a faculty member of the World Union of Wound Healing. He is on the editorial manuscript review list for Advances in Skin and Wound Care.