Our focus is to provide cost effective medical solutions to health issues that are an economic burden for the healthcare community by utilising advanced synthetic protein technologies. This drive is lead by an experienced team with the diverse skill set required for successful product development and commercialisation in todays healthcare landscape.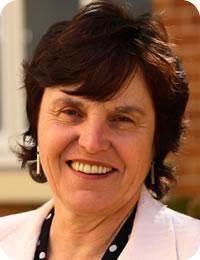 Dr Cherrell Hirst
Acting Chairman
Dr. Hirst has had a distinguished clinical career in the detection and treatment of breast cancer and extensive and respected achievements as Director and Chair of multiple commercial, government and not-for-profit organisations. Dr. Hirst is Deputy Chair and CEO (part time) of Queensland Biocapital Funds and a Director of Medibank Private Limited, Avant Mutual Group, Avant Insurance Limited, Impedimed Limited and Xenome Limited.
Mel Bridges
Non-Executive Director
Mr Bridges has extensive experience as a CEO and Company Director in healthcare, agricultural technology, drug development, pathology, diagnostics and medical devices.
Has successfully raised in excess of $300M investment capital in the healthcare/biotech sector and been directly involved in over $1B in merger and acquisition and related transactions.Mr Bridges is Chairman of Alchemia Limited and ImpediMed Limited and Leaf Energy Limited. Mr Bridges is also a Director of Benitec Limited, Campbell Brothers Limited and Genera Biosystems Limited.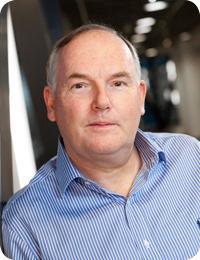 Iain Ross
Non-Executive Director
Following a career with multi-national companies including Sandoz, Fisons plc and Hoffman La Roche, Mr Ross joined the Board of Celltech Group plc in 1991 and was responsible for building Celltech Biologics, the contract manufacturing division which was later sold to Alusuisse Lonza. For the last 15 years he has undertaken a number of company turnarounds and start-ups as a board member on behalf of private equity groups and banks including Quadrant Healthcare plc, Allergy Therapeutics Ltd, Eden Biodesign Ltd, Phadia AB and Silence Therapeutics plc. Currently he is Executive Chairman of Ark Therapeutics plc (LSE), Non-Executive Chairman of Biomer Technology Ltd and Pharminox Ltd, and is a Non-Executive Director of Benitec Biopharma Limited (ASX). He is a Qualified Chartered Director of the UK Institute of Directors and Vice Chairman of the Council of Royal Holloway, University of London.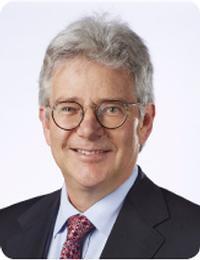 Timothy Hughes
Non-Executive Director
Mr Hughes, who is based in Sydney, has significant experience in investment banking and finance from the senior positions he has held with Rothschilds Australia and within the superannuation industry and his experience as director of various companies including Alchemia Ltd. Value Capital Management Pty Ltd. And South Endeavour Pty Ltd.